EUAVANTI WORLD TRADING PLATFORM
EUAVANTI WORLD TRADING PLATFORM (the site is under construction) is sought to be a leading trading platform for electronic transactions. It employes cloud and mobile technologies and an access to   more than 1 million producing companies from Europe and elsewhere.
2014-Ranking. World Scientific Institutions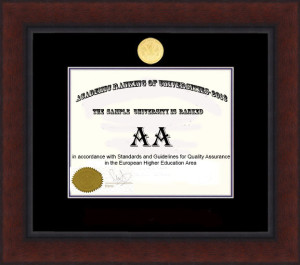 The European Scientific-Industrial Chamber conducts the ranking of world scientific institutions. It is evedent that many countries around the world are being held back by persistent disparities in its research and innovation capabilities which are the key to their future prosperity. Amazingly, but this refers not only to developing countries, but also to  industrialized nations.  What  we observe is that not all goverments  across the world are ratcheting up their investments in knowledge and new technologies.  For example, many countries, even with distinguished traditions of achievement in science, lack the high quality research capacity adequate to the challenges of today and tomorrow. To promote a more balanced development of the European Research Area, the European Commission has set out a strategy for the creation of "stairways to excellence" through teaming initiatives. The objective of teaming is to establish, reinforce and develop partnerships between countries and regional research actors and international leading counterparts. Ranking-2014 will help countries to  build critical mass by developing real international  partnerships for the breakthrough developments in research and innovation. For this ranking-2014 will be of paramount importance.
The scientific institutions will be  ranked by the following evaluation:
AAA- the highest ranking of the first level
AA-the highest ranking of the second level
A-the highest ranking of the third level
BBB- the sufficient ranking of the first level
BB- the sufficient ranking of the second level
B- the sufficient ranking of the third level
CCC- the satisfactory ranking of the first level
CC-the satisfactory level of the second level
C-the satisfactory level of the third level
all other scientific organisations  will be ranked as "below ranking"
To download the form, plesae click below.
World Universities Ranking- 2013
The University Ranking 2013 conducted by the European Scientific Industrial Chamber is  prepared to to evaluate the university performance over its  teaching and  research. The  universities rankings is based on  14  performance indicators and reflect the European standards applied to high educational institutions to provide the most comprehensive and balanced comparisons available, which are trusted by students, academics,  and public authorities. In an era of  global economy, world universities  improve their reputation through creativity, entrepreneurialism and innovation.
On the scale of some  world's great universities (such as Oxford and Cambridge) that date back to the Middle Ages, many world universities are  newcomers. The flagship of the 10-campus University of California system, UC Berkeley has maintained its position as one of the world's pre-eminent universities for decades. It is one of the few public universities in the US that ranks alongside the nation's elite private institutions such as Harvard University and the Massachusetts Institute of Technology. Created by the state of California as a public land-grant university, it serves the educational needs of local people  while maintaining a global reputation.
By the same token, some other  world-class universities cannot be even compared to Harvard or Yale by the reason of  low number of researcch money received from local government.
The following criteria that refelct the European standards were implemented to rank the Universities:
1) To have own policy and associated procedures for the assurance of the quality  of scientific and educational programmes
2) To  have  own formal mechanisms for the approval, periodic review and monitoring of scientific and educational   programmes
3) Staff involved with the teaching of students are qualified and competent to do so
4) Staff involved with research are qualified and competent to do so
5) Existence of an information system installed that stores necessary data for management of your educational and scientific programmes
6) % between faculty and students
7) Ratio between the number of publications and faculty
8) Domestic assessments of research quality,  citations
9) Awards: Membership in recognized academies (Academia Europea, European Academy of sciences, Royal Society, etc.
10) Awards:  Recognised medals and diplomas (European gold medal, Diploma di Merito,  European excellence award, etc.)
11) International awards (e.g. Nobel Prizes or Fields Medals, publications in Science or Nature).
12) Collation of student feedback, national student surveys and student faculty ratios
13) Surveys of employers, graduate employment rates and average graduate salaries.
14) Innovation, the output of the universities activities and findings to economy, society and culture, has become increasingly relevant for universities.
European resurgence

Most notably, there has been a "resurgence" among Continental European universities: "This is led by Switzerland, which now has two universities in the top 20, following a leap of 10 places byEcole Polytechnique Federal de Lausanne. ETH Zurich is the highest-placed university outside the English-speaking world, having moved up to 12th," O'Leary found.

The Netherlands has two more universities than last year in the top 100, and all six have improved their positions this year. Although Germany still has only Ruprecht-Karls-Universität Heidelberg in the top 50, eight of its 13 universities in the top 200 have gone up this year.

"France has two universities in the top 50 and 19 in the top 400. While Italy still has no institutions in the top 100, every one of its representatives in the top 400 has moved up this year, some by as much as 50 places. In Scandinavia, Norway's University of Oslo has climbed into the top 100 universities, while Denmark's University of Copenhagen enters the top 50."
European standards and guidelines for internal quality assurance within higher education
1 Policy and procedures for quality assurance:  Institutions should have a policy and associated procedures for the assurance of the quality and standards of their programmes and awards. They should also commit themselves explicitly to the development of a culture which recognises the importance of quality, and quality assurance, in their work. To achieve this, institutions should develop and implement a strategy for the continuous enhancement of quality. The strategy, policy and procedures should have a formal status and be publicly available. They should also include a role for students and other stakeholders.
2 Approval, monitoring and periodic review of programmes and awards: Institutions should have formal mechanisms for the approval, periodic review and monitoring of their programmes and awards.
3 Assessment of students:  Students should be assessed using published criteria, regulations and procedures which are applied consistently.
4 Quality assurance of teaching staff:  Institutions should have ways of satisfying themselves that staff involved with the teaching of students are qualifi ed and competent to do so. They should be available to those undertaking external reviews, and commented upon in reports.
5 Learning resources and student support: Institutions should ensure that the resources available for the support of student learning are adequate and appropriate for each programme offered.
6 Information systems:  Institutions should ensure that they collect, analyse and use relevant information for the effective management of their programmes of study and other activities.
7 Public information: Institutions should regularly publish up to date, impartial and objective information, both quantitative and qualitative, about the programmes and awards they are offering
Seeking Financial Support
In 2007 the European Union  launched a new set of programmes: up to € 975 billion over a seven-year period. These new funds will be easier to access, more transparent and better accounted for than in the past thanks to the reform of the EU financial management rules. The new rules will   reduce red tape. This will make EU grants easier to access especially for beneficiaries with limited resources such as small NGOs and small companies. For the first time ever EU research grants will be available for individual researchers. Read more...
How  to get EC funding using  the  HORIZON 2020 programme (click on the symbol)